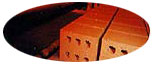 Clay Bricks
Facing Bricks
-
Brick Tiles
-
Technical Data
-

-

Clayon brick range provides a wide choice of high quality clay bricks in different colours to satisfy all your building needs. All the clay bricks are produced using state-of-the-art manufacturing facilities imported from Europe with strict quality control, providing consistent quality products of the highest performance and appearance.
In response to the ever-changing needs of the construction industry, new colours, textures and profiles are regularly introduced at Kia Lim Berhad.
The Clayon clay brick range includes: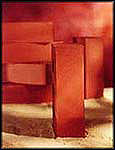 Facing Bricks (smooth-face, bark-face, rock-face, wire-cut)
Common Bricks (3 holes and 10 holes)
Solid (Full) Common Bricks
Double Common Bricks (3 holes)
M211 Bricks
Block Bricks (3 holes)
Brick Tiles (Thickness: 18mm)
For technical details, please visit Technical Data.
Our M211 bricks are widely used in the HDB housing projects in Singapore as they have met the stringent requirements of HDB and are well accepted.
Our monthly production is approximately 15 million pieces.
Putrajaya - The Malaysian Government Administrative Centre
with

Clayon

Facing Bricks
This project is considered to be one of the most important civil projects ever carried out in the Malaysian history.
The following are some of the benefits that Clayon clay bricks can bring to you:
New Products, New Techniques - Our high technology kilns have sped up brick making and enabled the production of new brick types such as double bricks, M211 and hollow blocks.
The Double Bricks, which are twice the size of the standard bricks, speed up handling and bricklaying time, hence, cost efficient. These larger size bricks are now widely used in the cost-effective building of multi-storey homes and townhouses.


We are also introducing Hollow Blocks as potential building blocks in the near future.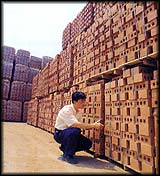 Better for Comfort - Full brick homes provide the ideal "human comfort zone", needing less energy for internal heating or cooling. Therefore air conditioning, fans, radiators and others require less output to maintain the temperature you want.
Barrier to Fire - Brick is naturally fire resistant whether the fire is from the external or internal source. In brief, a properly built brick wall will maintain its structural function, prevent passage of flames and gasses and provide insulation for at least 90 minutes in a severe fire situation.
Designed to Withstand the Harshness of Elements for Generations - Clay bricks are baked at high temperature for them to be 100% dense and strong. Therefore they are able to withstand any harshness of elements for years to come.
Homogenous and Environmental Friendly - To ensure its high quality, we are using 100% clay from our own quarries with no colour pigmentation.
---